What is Affiliate Manager?
• Affiliate marketing is a powerful way to generate new business by incentivizing current customers to introduce your products/services in exchange for a commission. Affiliate Manager handles all the backend tracking of who brought who and how much they are owed!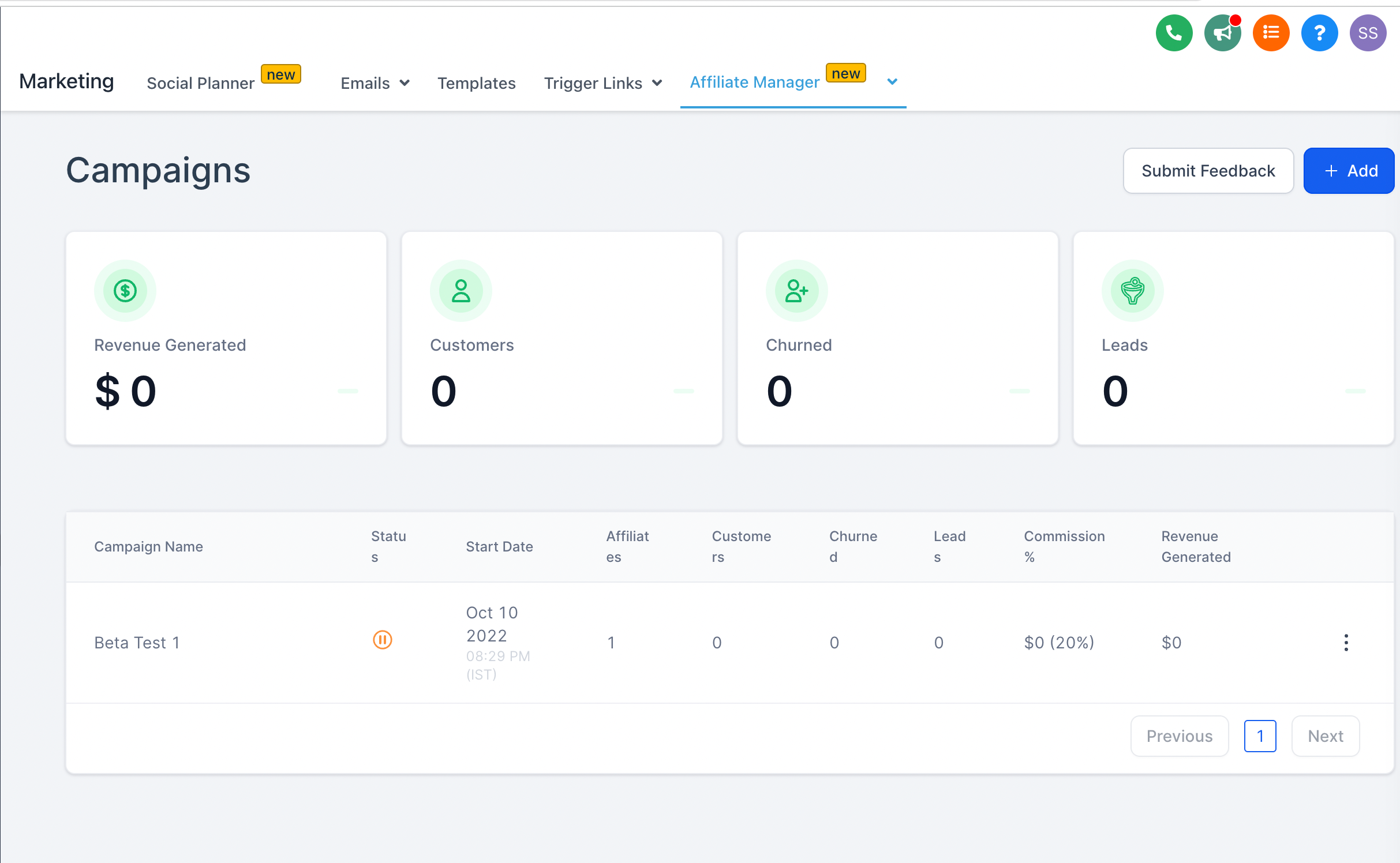 Getting started on Affiliate Manager:
1. Create a funnel or website and link a domain to it.
2. Add products to that funnel/website.
3. Enable Stripe Connect on your locations (Settings -> Integrations -> Strip Connect)
4. Add/Upload Affiliates on Affiliate Manager
5. Navigate to Marketing > Affiliate Manager and create your campaign with:
• Funnel/website selection
• Products that you want the commission split on
• List of affiliates
• Commission percentage
• Payout frequency
• Cookie life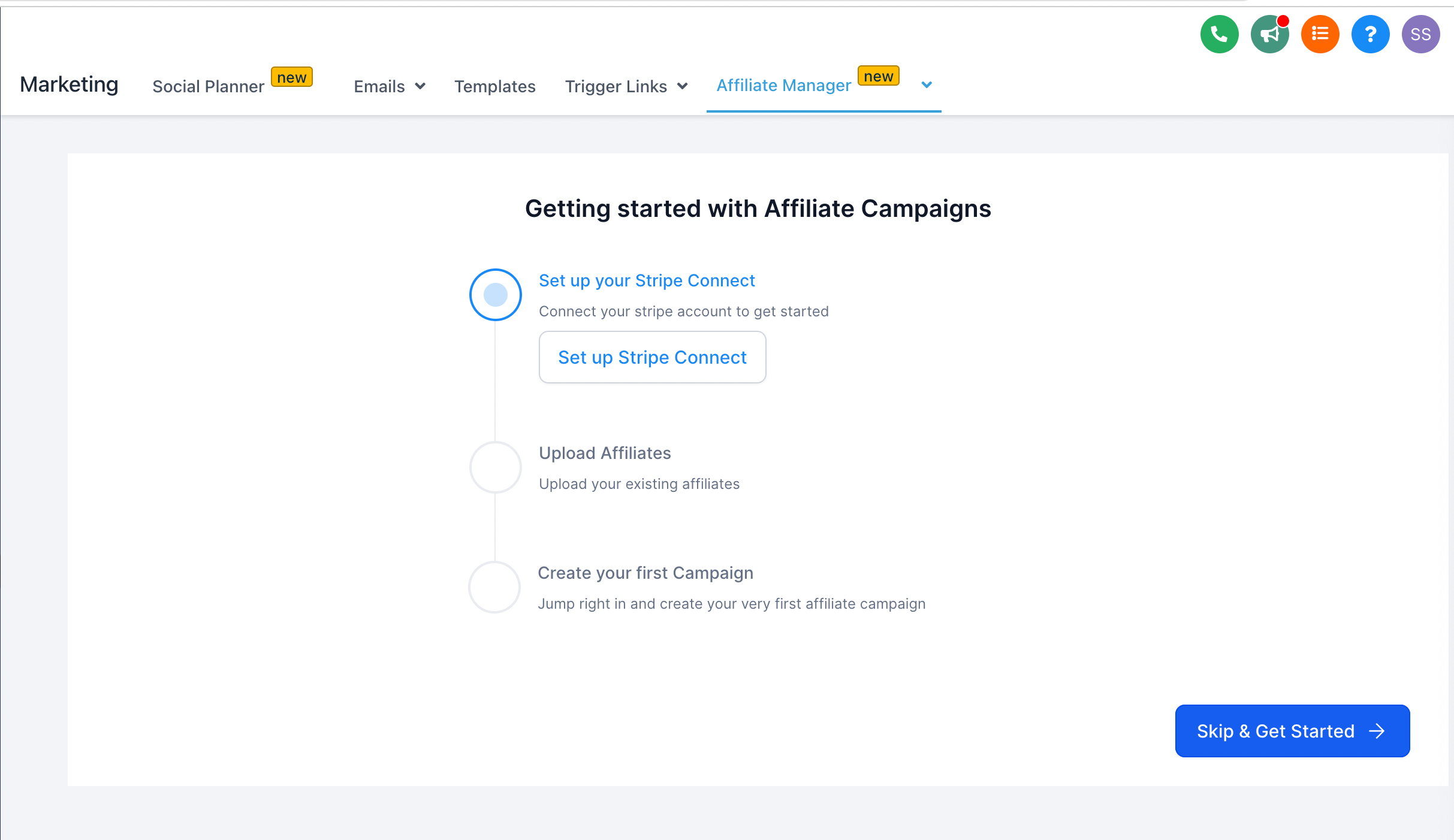 How does Affiliate Manager work?
1. Once an affiliate campaign is created and made live, all the enrolled affiliates will receive a unique affiliate link which they can share with their network.
2. As soon as a customer submits an order form via an affiliate link, the payout and commission get recorded and is published on the 'Payout - Pending' tab on the 1st of the following month.
3. The affiliate owner can see the list of all the generated payouts and chose to approve or deny them for a payout.
4. Once they are approved for a payout, the affiliate owner can export the report and upload it to their payment gateway of choice to make the payments.
5. Once the payments have been made, the affiliate owner can update the status in Affiliate Manager to true up reporting.